Contents tagged "Flexbox"
There are 3 contents with this tag: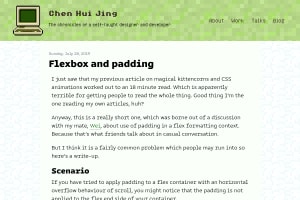 Chen Hui Jing wrote
Chen Hui Jing helps fix a little issue with overflowing Flexbox containers: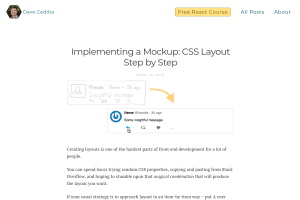 Dave Ceddia wrote
Implementing a Mockup: CSS Layout Step by Step
If you don't know yet how to do Web layout with CSS, or feel like struggling with it, this great (baby) step by step tutorial will help you a lot: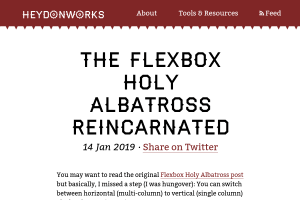 Heydon Pickering wrote
The Flexbox Holy Albatross Reincarnated
when you have three items, you'll be happy with the three-abreast layout and accepting of the single-column configuration. But you might like to avoid the intermediary part where you get a pair of elements on one line followed by a longer element underneath.
See all tags.