Contents tagged "SPA"
There are 2 contents with this tag: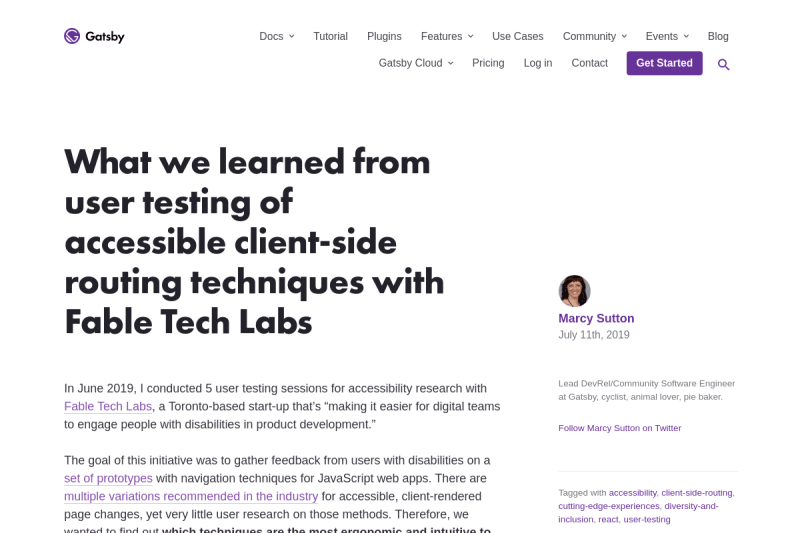 Marcy Sutton wrote
What we learned from user testing of accessible client-side routing techniques with Fable Tech Labs
There are multiple variations recommended in the industry for accessible, client-rendered page changes, yet very little user research on those methods. Therefore, we wanted to find out which techniques are the most ergonomic and intuitive to users with disabilities, and if any of the techniques presented barriers detracting from their browsing experience.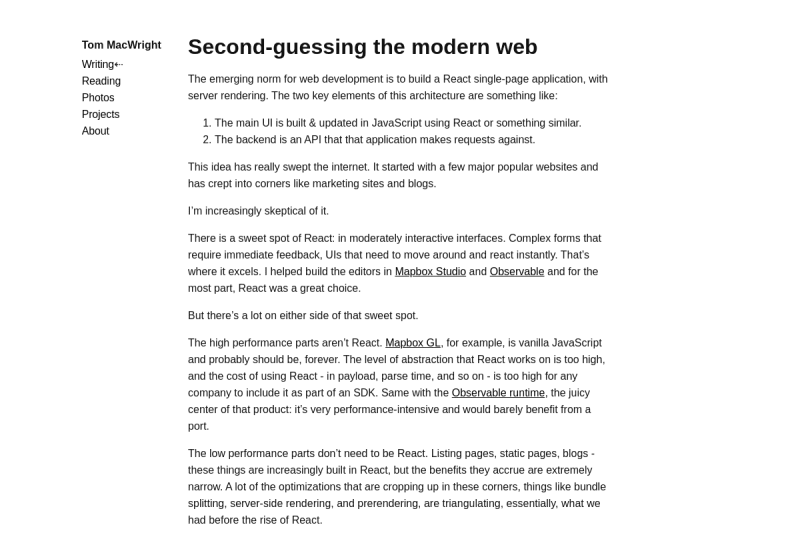 Tom MacWright wrote
Second-guessing the modern web
[…] there is a swath of use cases which would be hard without React and which aren't complicated enough to push beyond React's limits. But there are also a lot of problems for which I can't see any concrete benefit to using React. Those are things like blogs, shopping-cart-websites, mostly-CRUD-and-forms-websites. For these things, all of the fancy optimizations are optimizations to get you closer to the performance you would've gotten if you just hadn't used so much technology.
See all tags.