Andy Bell ,

Leanne Renard and Liridon Hasani
The ideal viewport doesn't exist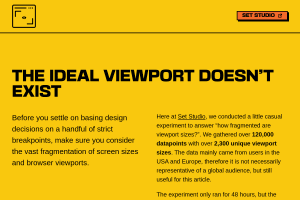 you simply do not know how users are going to visit your website or web app. Instead of making design decisions on strict, limited breakpoints, keep in mind the sheer amount of fragmentation there is in viewports
This is an absolutely brilliant website, focused on a single important topic.
Follow the advice.
Please.