Contents tagged "Svelte"
There are 3 contents with this tag:
I didn't start using #Svelte yet, but this presentation of what will come soon really makes we want to find time to do it ASAP! 😍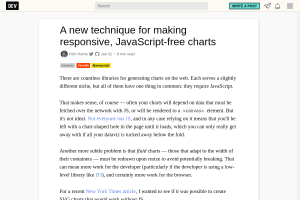 Rich Harris wrote
A new technique for making responsive, JavaScript-free charts
I really like this clever use of a mix of SVG[1] and HTML/CSS to create responsive charts.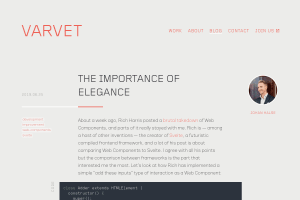 Johan Halse wrote
If code is explicit and testable but hard to read and follow, then we've lost our most important property along the way. Code is first and foremost designed to be read by humans, not computers. Turning source code into CPU instructions is the compiler's job, not mine […]
See all tags.