Nate Baldwin
Color and Contrast.com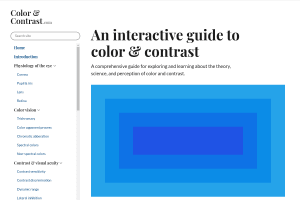 Nate Baldwin created an amazing resource about colors, with interactive examples that help understand many concepts.
This website is for designers to learn about color, contrast, and how it can affect experiences of a user interface. It provides quick access to relevant information at any point in the design process.

The content is thorough, but concise, and provides contextual insight to assist you in making educated decisions about color and contrast.
Nate is working on Spectrum (Adobe's design system), and is the primary maintainer of the amazing adaptive color palettes creation tool Leonardo.