How Cloudinary eases Responsive Web Design, and more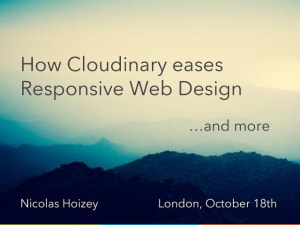 Thoughts on Responsive Images, the Cloudinary plugin for Jekyll, and more!
From the registration page: "Please join us for a fabulous networking dinner and drinks! You will also get a chance to hear from Nicolas Hoizey web facilitator extraordinaire, Amit Sharon VP Customer Success and a shared use case from one of our very own Cloudinary customers!"
See slides and additional content on Notist:
How Cloudinary eases Responsive Web Design, and more