2nd July 2020, 22:45:40
Google's Structure Data testing tool finds only the BreadcrumbList type in my article pages.
But using @redirectionio's new Structured data validation tool, I've been able to fix an issue with a second type, WebPage, that Google didn't see. 👍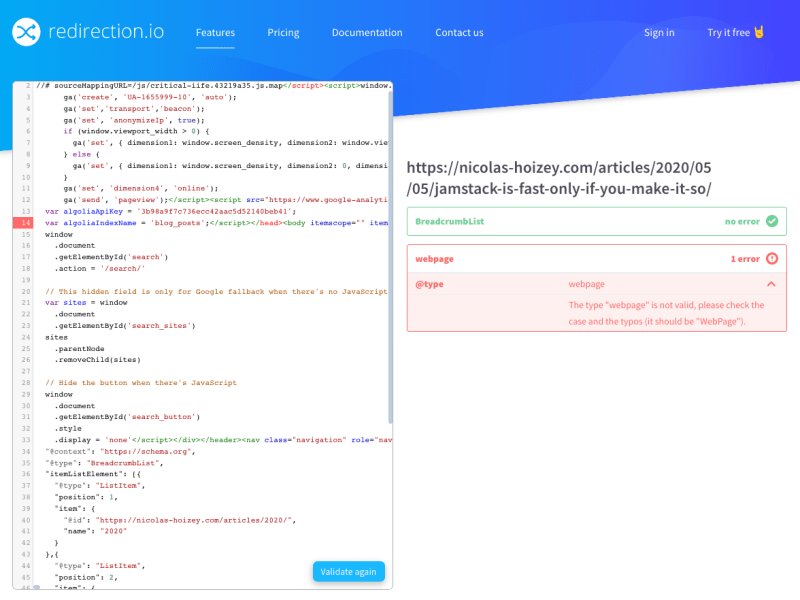 If you want to share an error or suggest an enhancement of this content, please edit the source on Github.