Is there a cold war between Android and Chrome because of PWAs?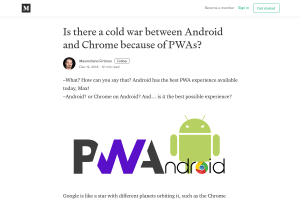 I think there is a silent war between Android and Chrome, and the first one seems to be ahead. PWAs on Android could have a much better experience, and it could have more supporters if the Android team could push this a little further, letting some game changer abilities get into the platform.
If you want to share an error or suggest an enhancement of this content, please edit the source on Github.